REDUCED MANUFACTURING TIME -
- DISHED OR CONICAL HEADS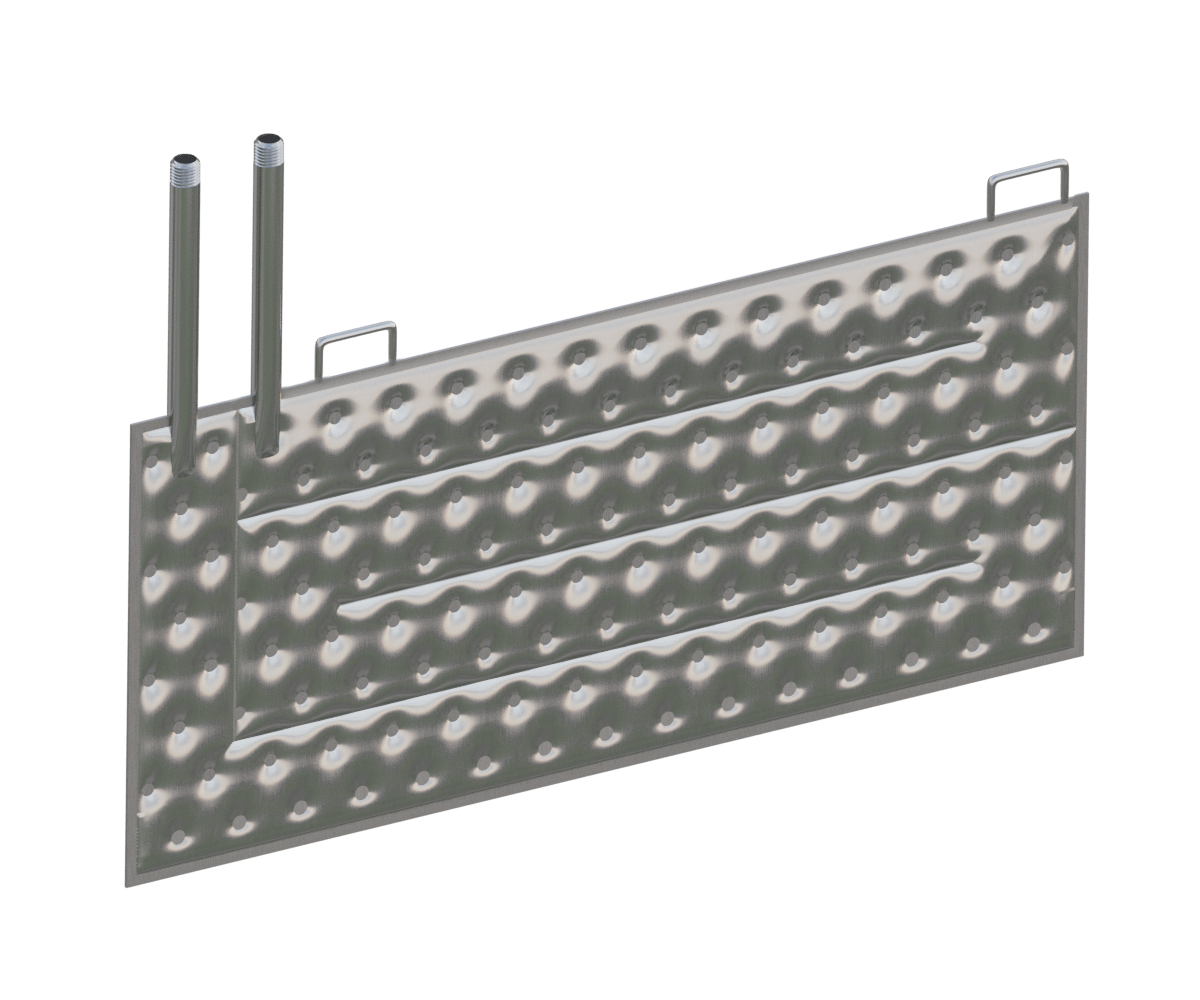 Immersion plates come in a variety of different configurations and sizes. Direct replacement options are available for all major brands.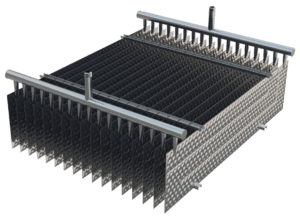 Plate banks are integrated assemblies which combine a given number of plates into one singular unit. Generally, all of the plates in a bank assembly are connected to common supply and return header.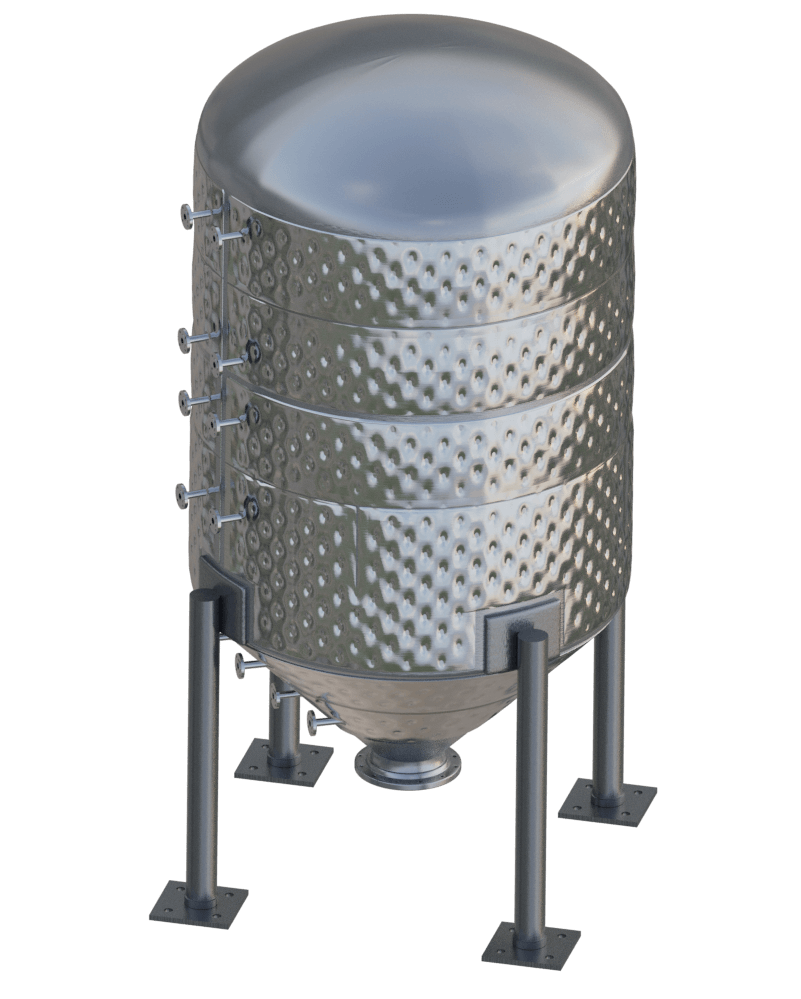 Integral inflated tank jackets are an easy way to enhance any new vessel construction, while significantly reducing fabrication time and cost in comparison to preformed dimple style jackets.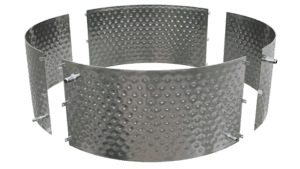 Clamp-on plates are a simple cost-effective solution to add external heating or cooling to an existing tank or surface. Special mounting hardware makes installation easy.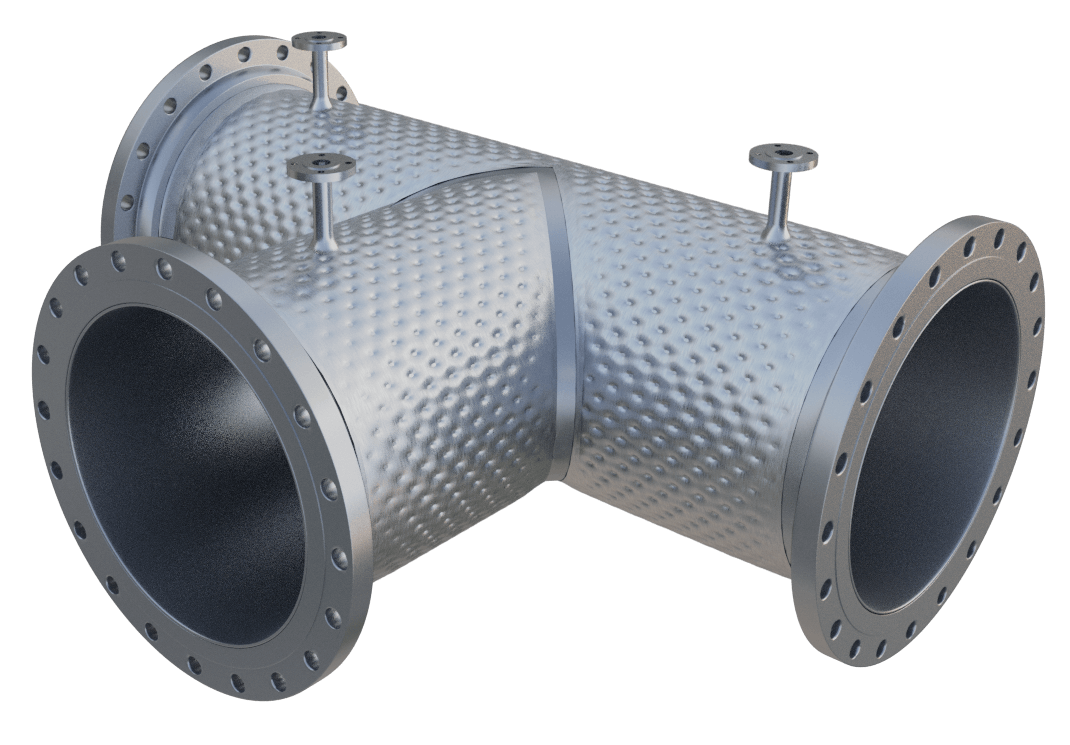 Our engineers  are prepared to assist you with the knowledge and experience to properly design a pillow plate heat exchanger for your unique application.
View our general product brochure
Here at THERMAPLATE our quality assurance program is recognized and audited by the American Society of Mechanical Engineers (ASME), the leading authority for pressure vessel design and construction.